Your guide and accessory list for manual massage
Your accessory guide for manual massage
Your guide and accessory list for manual massage
A massage accessory! WHAT IS THAT ?
A manual massage accessory is a machine portable With which the professional massage therapist can increase the power of its massage on a specific part of the patient's body. However, a health and well-being amateur can use it if it obviously respects the few simple instructions for use and security.
The use of this device Prevents fatigue and stress. The most common concern for all massage therapists or massage therapists. We know, stress and fatigue are more common disorders, even felt in the therapists practicing massage therapy, due to the intense application of pressure on different parts of the body.
So, a surprising revelation for many adepts of the massage is the fact that the fact that performs the most relaxing and soothing massages can also suffer from stresseven or even overwork After a massage session.
Another against theory is the fact that massage therapy can damage the body's body at the end of a massage session. Therefore, the advent of manual massage accessories has made a big change in this scenario.
These accessories are designed to prevent the therapists' disorders and reduce considerably Harmful effectsFor the massage donor while increasing impact and efficiency massage and relieving tension and soothing speak Relaxing muscles.
In addition, a manual massage accessory can be used by anyone, if thepressure points accurate are known to him. These manual massage accessories have made their way since an alternative therapy remains within the reach of all if necessary. These devices are available as electrical devices or not.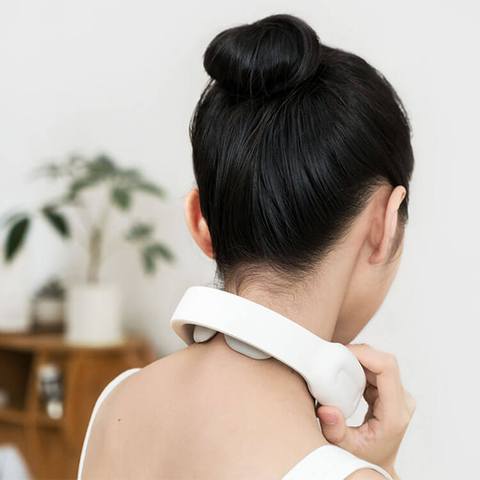 Electric massage accessories are obviously more efficient To instantly relieve daily pain. Portable massage devices or massage accessories can now be used easily for oneself or by someone else needing immediate relief.
What is the list of 24 types of manual massage accessories to use?
Here is a list of the 24 different manual massage accessories that you can use:
The double massage cane
Massage balls
Massage cushions for neck medisana
Vibrating massage balls / Massage gun
The massage accessory for the back / "

NECK muscle bread "

Massage accessories for cuffs
Hand massage accessories
The accessories ofmassagekneadingneck vibrant
Point massage accessories
The massage cane
Massage rolls to massage them
Massage rolls to relieve the body
The neck, neck and cervical massage accessoryIneck / or the "

Neck Shiatsu Massager (massage

Shiatsu) "
The massage accessory for muscle tension of the heart
Lymphatic Massage Massage Accessory Shiatsu
Portable Wooden Massage Joint Instruments
The socks of reflexology
Massaging / heating reflexology gloves
The reflexology / acupuncture mattress
The wood reflexology activator
The CBD massage oils
Thank you for reading your guide and accessory list for manual massage!